bespoke solutions
Steel sculpture fabrication
Steel sculpture fabrication.
Working from detailed plans or sketches.
So let us know your ideas.
See here for fabrication examples
Here also for steel fire pits!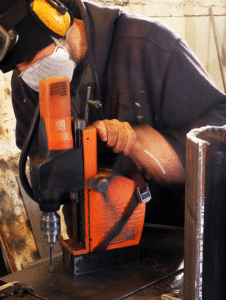 First Blog at Magmasculpture!
Art and sculpture fabrication for all!

Specialising in art fabrication and Installation of Metal Sculpture. 
Here at Magmasculpture we fabricate sculpture for artists as well as developers.
Keep an eye for new posts.
Artists and designers
We have worked for well known sculptors as well as architects. Working in steel, stainless steel, bronze and other materials.
As a result of being well versed in many fabrication processes we have become adept at problem solving for artists and sculptors.
Working either from detailed plans or from artists sketches. Projects range from large-scale public artworks to site-specific commissions, contemporary works of art, design and architectural features.
Therefore Magmasculpture are able to offer high quality sculpture and art fabrication.